It's good to perform backup of your MySQL databases frequently so that you have the latest version of database to restore if and ever your databases crashes and requires a restoration.
Step 1 – Login to your Plesk control panel.
Step 2- Under "Application & Services", click on "Databases".

Step 3 – Select the database that you want to backup.

Step 4 – You will be redirected to phpMyAdmin. Click on "Export".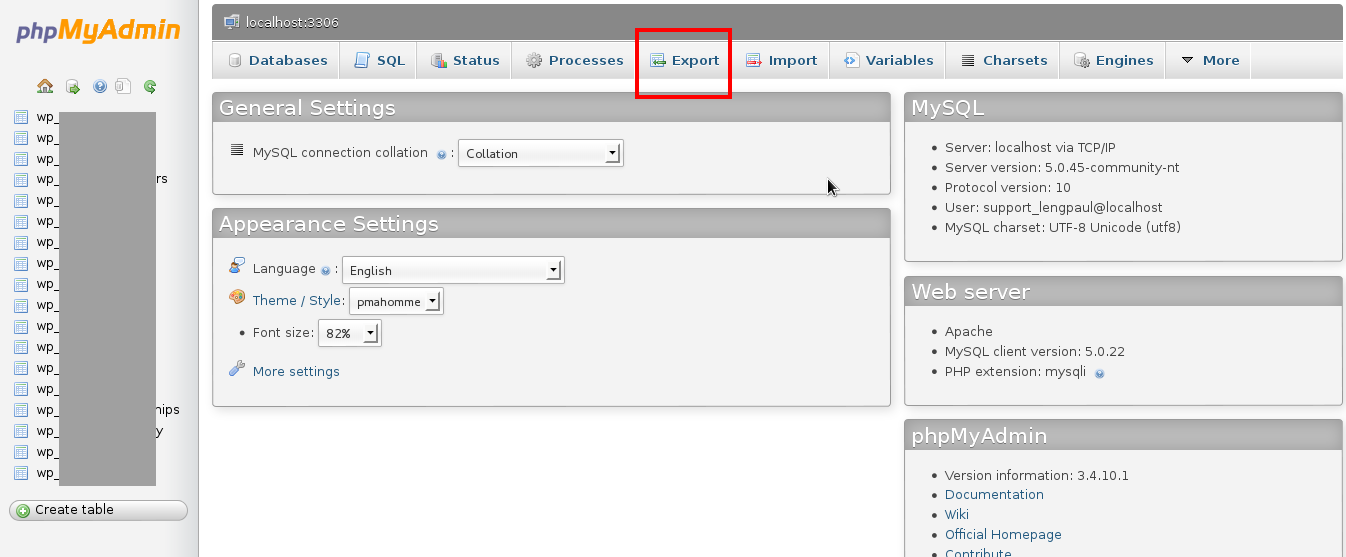 Step 5 = Choose the format that you want the backup to be in. SQL format is preferable. Click "Go".
Step 6 – A download window will pop up. Click "OK" to download the database backup.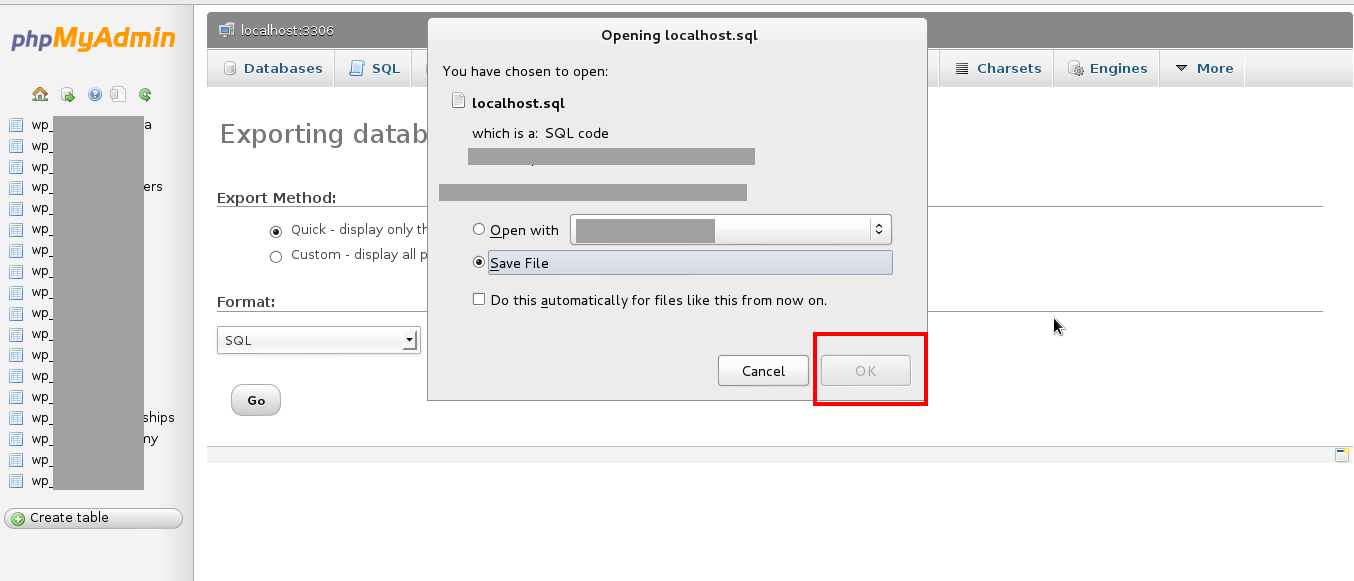 Step 7 – Save the file in a separation location on your local hard disk. You may use the file for restoration if the need ever arises.