Software RAID configuration on Windows Server is performed after the installation of the operating system using Disk Management Tools, so finish installing Windows Server before continuing with this guide.
Note: To perform RAID1 (Mirroring) requires 2 empty HDD, not including the HDD that already has the Windows OS installed on it.
Step 1: Open Windows Power Shell, type "diskmgmt.msc" (without quote marks) and press Enter to open up Disk Management Tools window.
Step 2: Delete any remaining data in the drives you wish to make into RAID drives.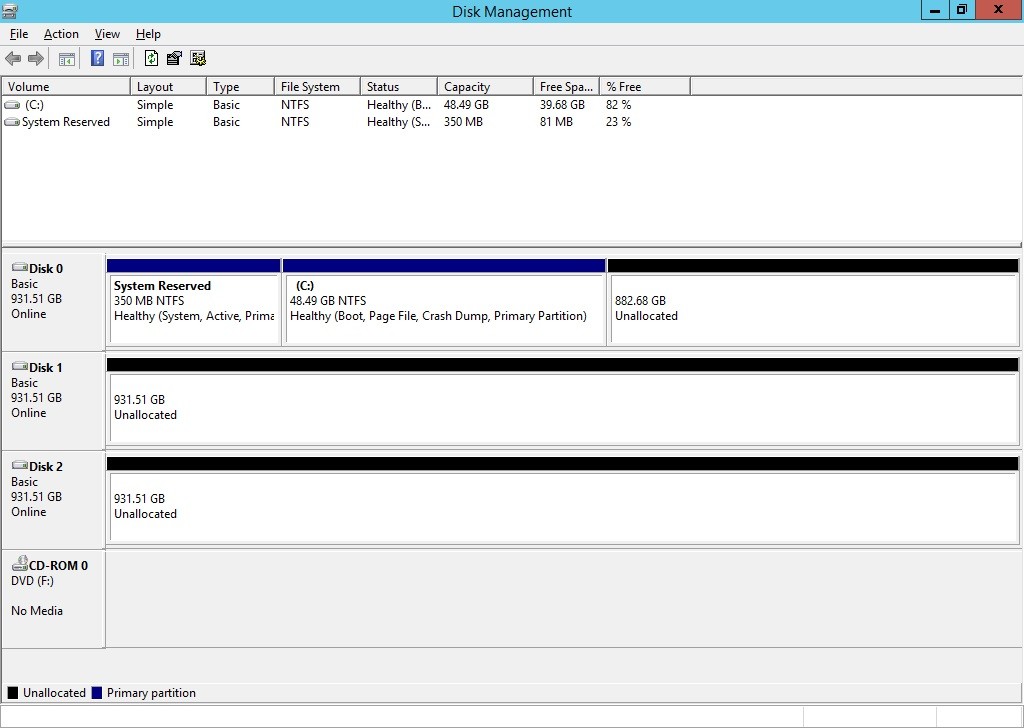 Step 3: Right click on the unallocated space and choose the type of RAID to create. The naming of RAID in Windows is different from Linux:
RAID0: Spanned Volume
RAID1: Mirror Volume
Let's go ahead and select "New Mirror Volume" (RAID1) for now.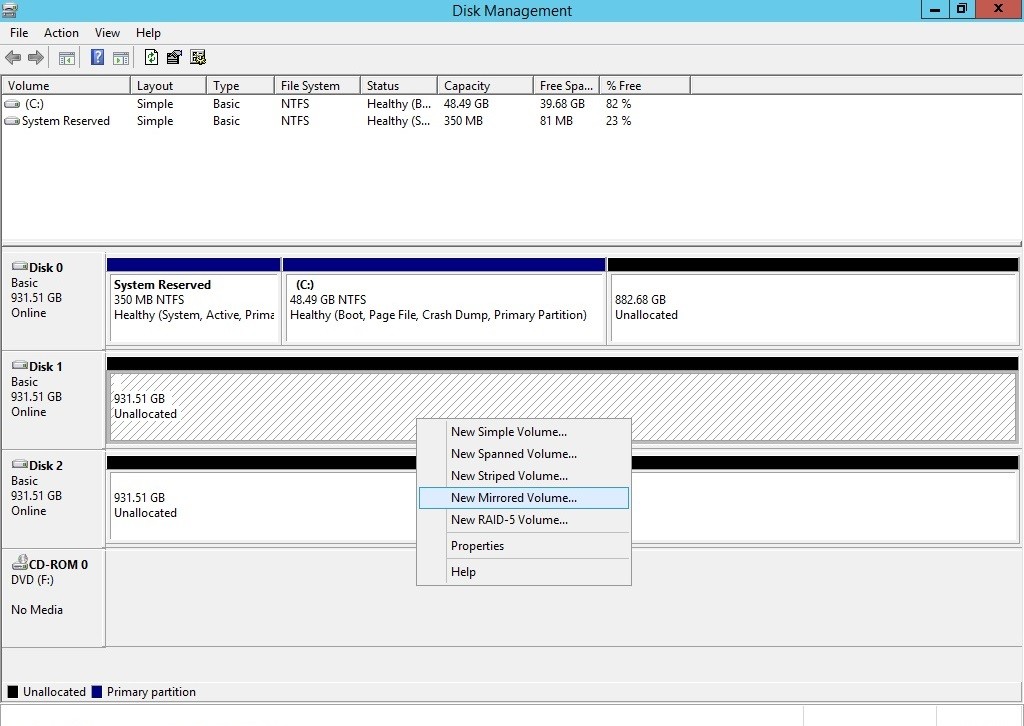 Step 4: A wizard will popup. Click "Next" to continue.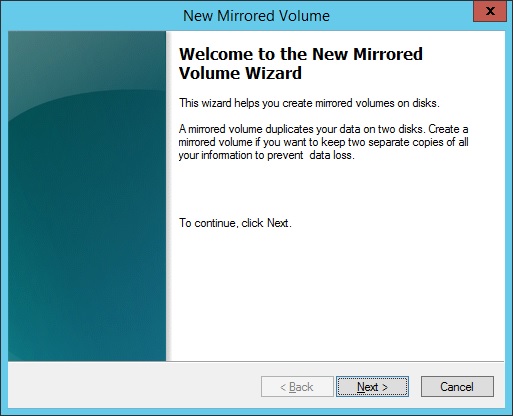 Step 5: Select the disk(s) to be used for performing software RAID by highlighting them and click "Add >". Then allocate the amount of space to be used as RAID partition. Click "Next" to continue.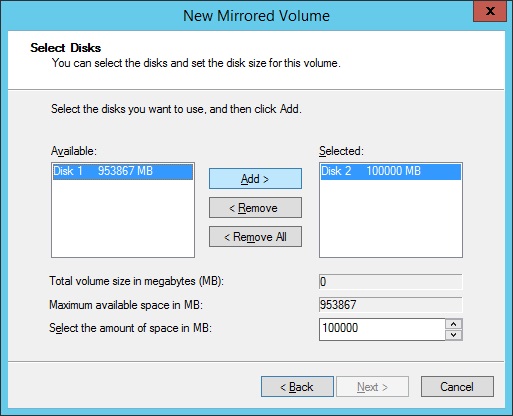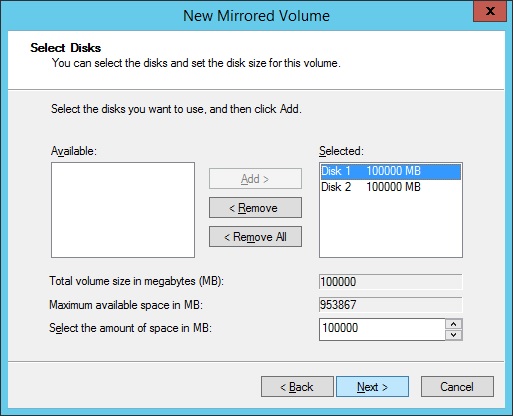 Step 6: Choose "Assign the following drive letter" and pick a letter from the drop down list to represent the drive. Click "Next" to continue.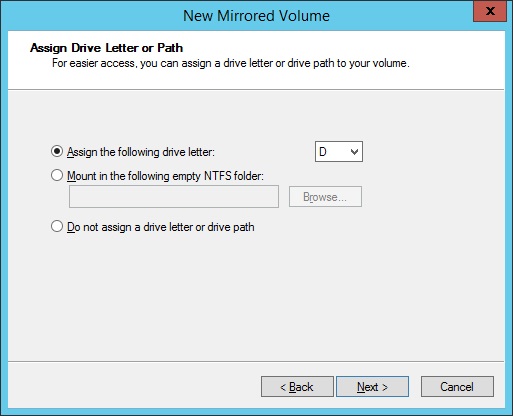 Step 7: Choose "Format this volume with the following settings" and fill in the details:
File system: NTFS
Allocation unit size: Default
Volume label: (Any Name)
Tick "Preform a quick format"
Click "Next".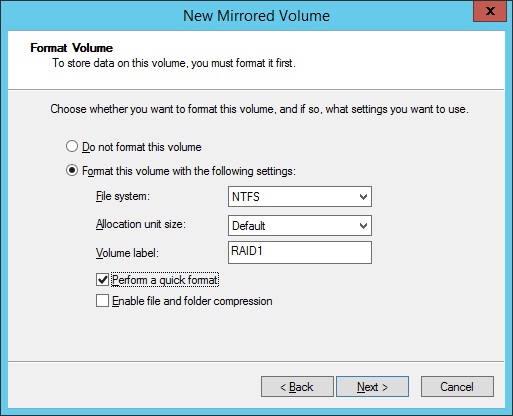 Step 8: Confirm the settings you have chosen from the list. Click "Finish" to continue.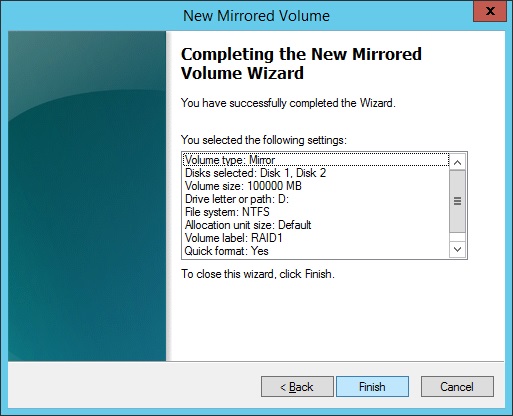 A popup warning regarding conversion from basic disk(s) to dynamic disc(s) will appear. Ignore it and click "Yes" to continue.