1.Login to the source directadmin control panel as admin / the reseller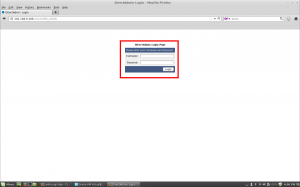 2.Go to reseller level of the user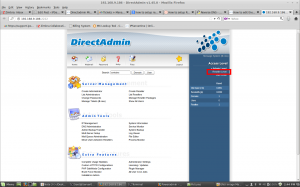 3. Go to manage user backups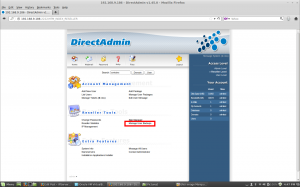 4. Select the reseller name, time, backup destination and click Submit.
IP: Destination server IP
Username: Destination server admin ID
Password: Destination server admin password
Remote path: Destination folder location
Port: 21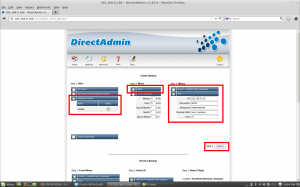 5. You will see Backup added to Queue if without error.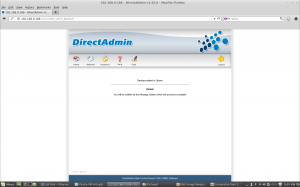 6. After the backup is done (will receive a new message in directadmin messages system in top right corner of directadmin)
7. Login to the destination directadmin as admin, go to reseller level -> manage user backup
8. Select local -> click Update File -> select  -use the IP from the list: -> select the backed up file(s) -> click Submit.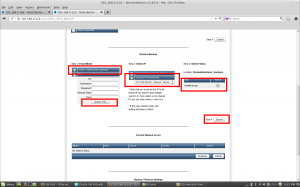 9. Restores will add to Queue if without error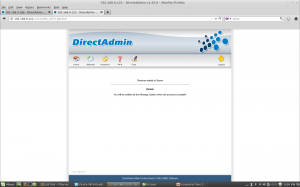 10. Check if User files have been restored from Home -> Message System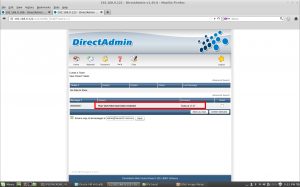 11. Perview the website by changing the host file (http://www.ipserverone.info/others/how-to-edit-the-hosts-file-on-windows-7)
Next. you need to perform some modification by changing A record:
1. You need to identify where your name servers is by using:
2. If you are using pdns1.ipserverone.com, change it in dns.ipserverone.com via login to https://dns.ipserverone.com -> List Domain -> Select the domain -> change the IP address to the new server IP.
3. If you are using nsXX.small-dns.com, change it at your current directadmin. You may refer to http://www.ipserverone.info/dns-2/how-to-modify-a-record-in-directadmin-dns-management for more information.
4. If you are using somewhere else, kindly please contact your DNS name service provider for further assistance.