1. If users are moving from outside to the smartermail email hosting server, each user may import the email data from old email server to the smartermail email server provided that the old email server supported IMAP/POP3 protocol. First, log into the smartermail webmail using the email account access that you wish to import the email to. Under the Settings tab page, select the Connectivity tab. Click on the Migrate button to start to perform the email data import.
2. A Mailbox Migration box shall prompts with the source email server types for selection. Select the email server type if your previous/current email server type listed in the box.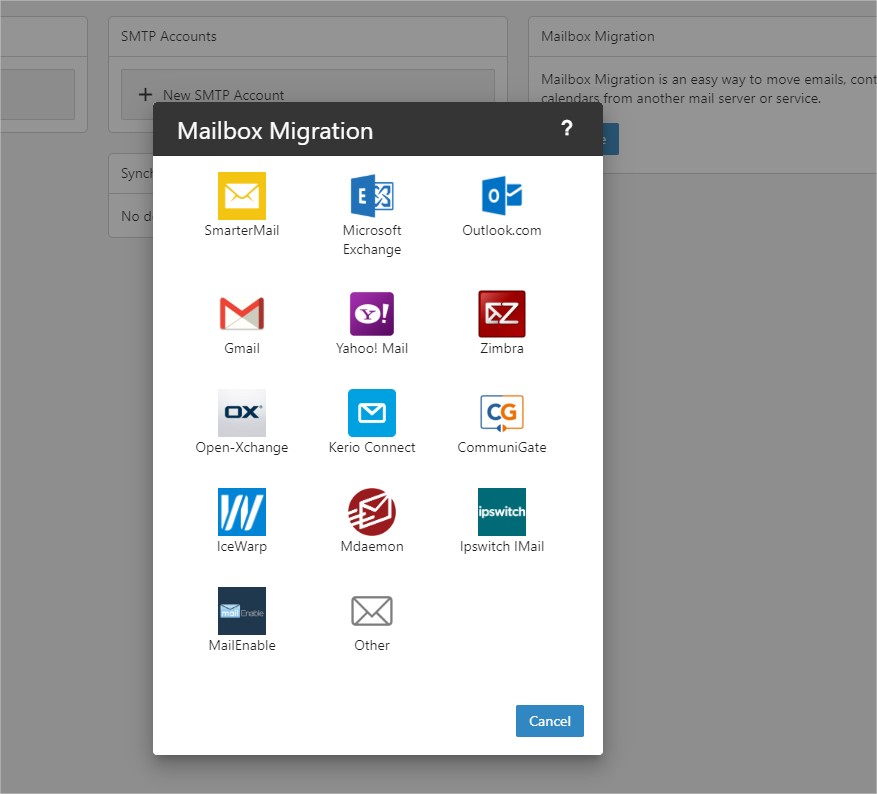 3. In this guide we shall use the IMAP/POP3 protocol (supported on most email servers) to import emails. On the email server types selection, select the option Other. Use IMAP protocol if you wish to sync for all the folders from the previous email server. Input the old email server name or IP address into the Server Address box, IMAP port will be 143 (non-SSL) or 993 (SSL) and follow by the email username and password.
4. Click on the Start button to initiate the email data import. The Mailbox Migration box shall show the email import status once it's started. And the Migrate will appears again once the email data import/migrate is completed.