1. Email DKIM signing is one of the key factors of email sending reputation. To enable DKIM signing on Smartermail, first log into the domain administrator. Under the Domain Settings tab, look for the Email Signing box. Click on the Enable button

2. It will attempts to test if the DKIM record created for the domain, and prompts with the requires TXT DKIM record if it's not created. Add the TXT record according to the given TXT record name and TXT record value.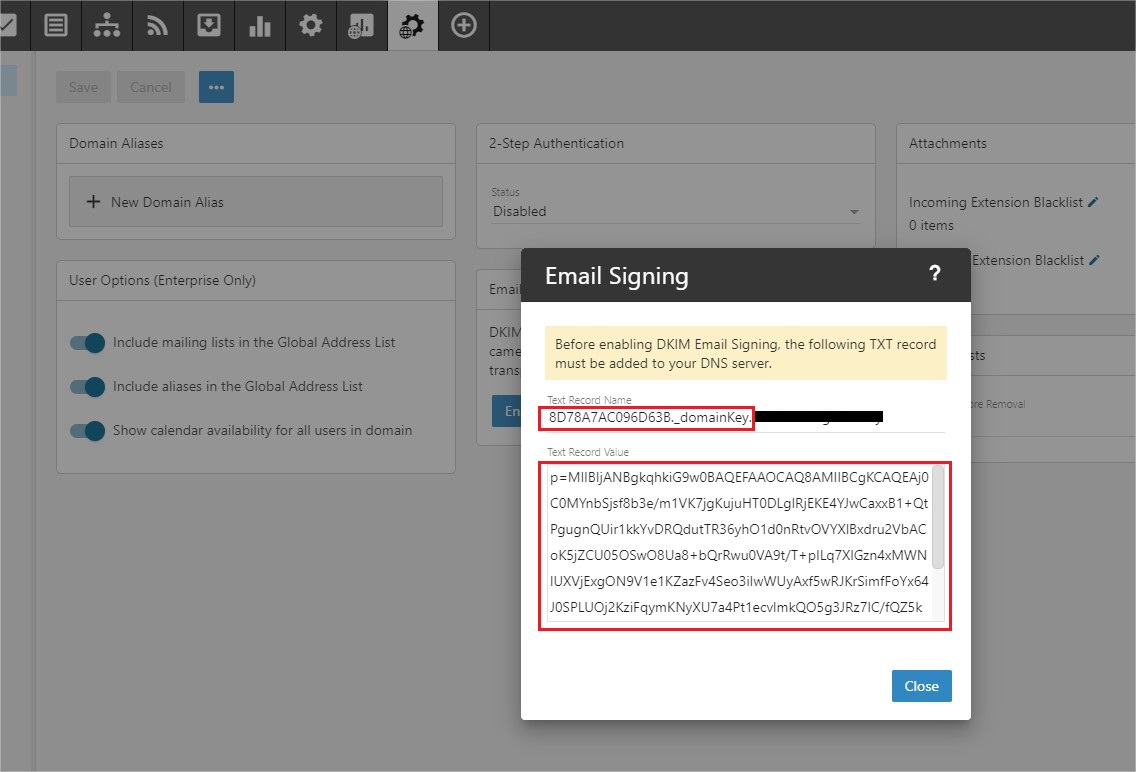 3. Once added the TXT records on the domain DNS zone, wait 1~2 hours for DNS propagation and log into the Smartermail webmail using the domain administrator account again, click on the Enable button again for the Email Signing box.

4. It shall verify the TXT record and the Email Signing box status will be changed once the TXT DKIM record verified.